SUPAIR HYDRATION BLADDER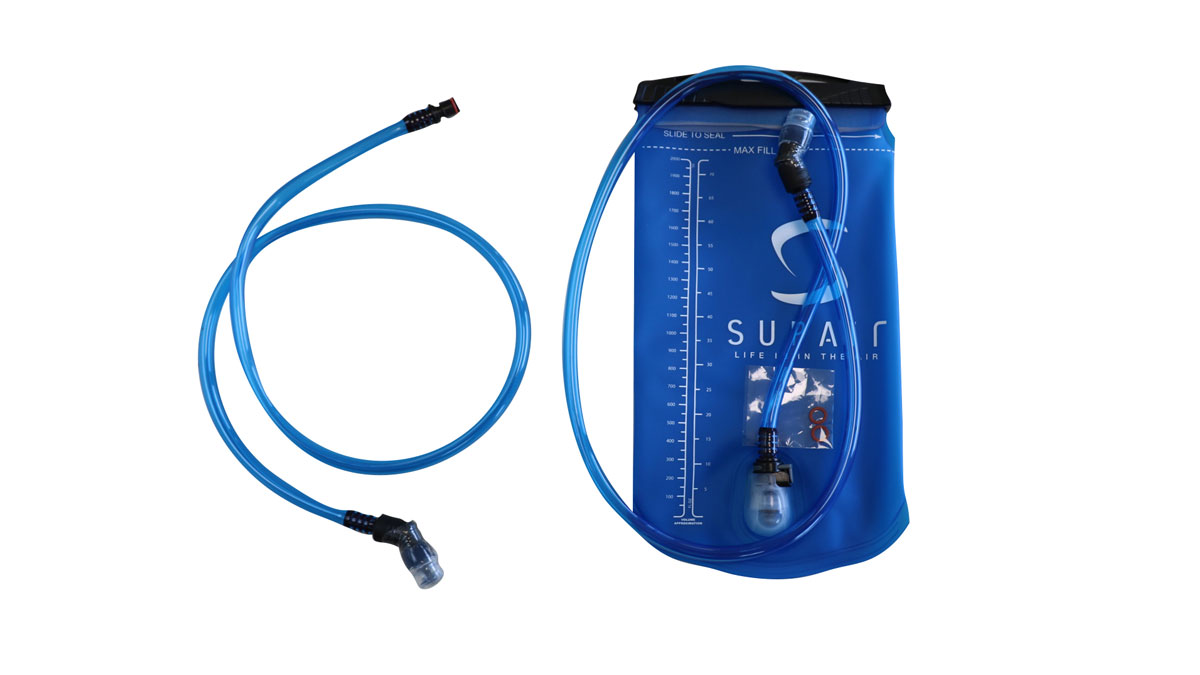 Weight: 156g (pouch + 1 hose)
Capacity: 2 Liters
100% TPU
BPA FREE
The SUPAIR water bag has a capacity of 2 liters and has a wide zippered opening for easy filling and cleaning.
It has a quick connector and is delivered with 2 hoses in order to leave one on the harness and the other on the carrying bag for example.
Compatible with all harnesses and bags from the Supair range.
COMPOSITION:
The water bag is delivered with:
1 water bag
2 pipes
2 replacement seals