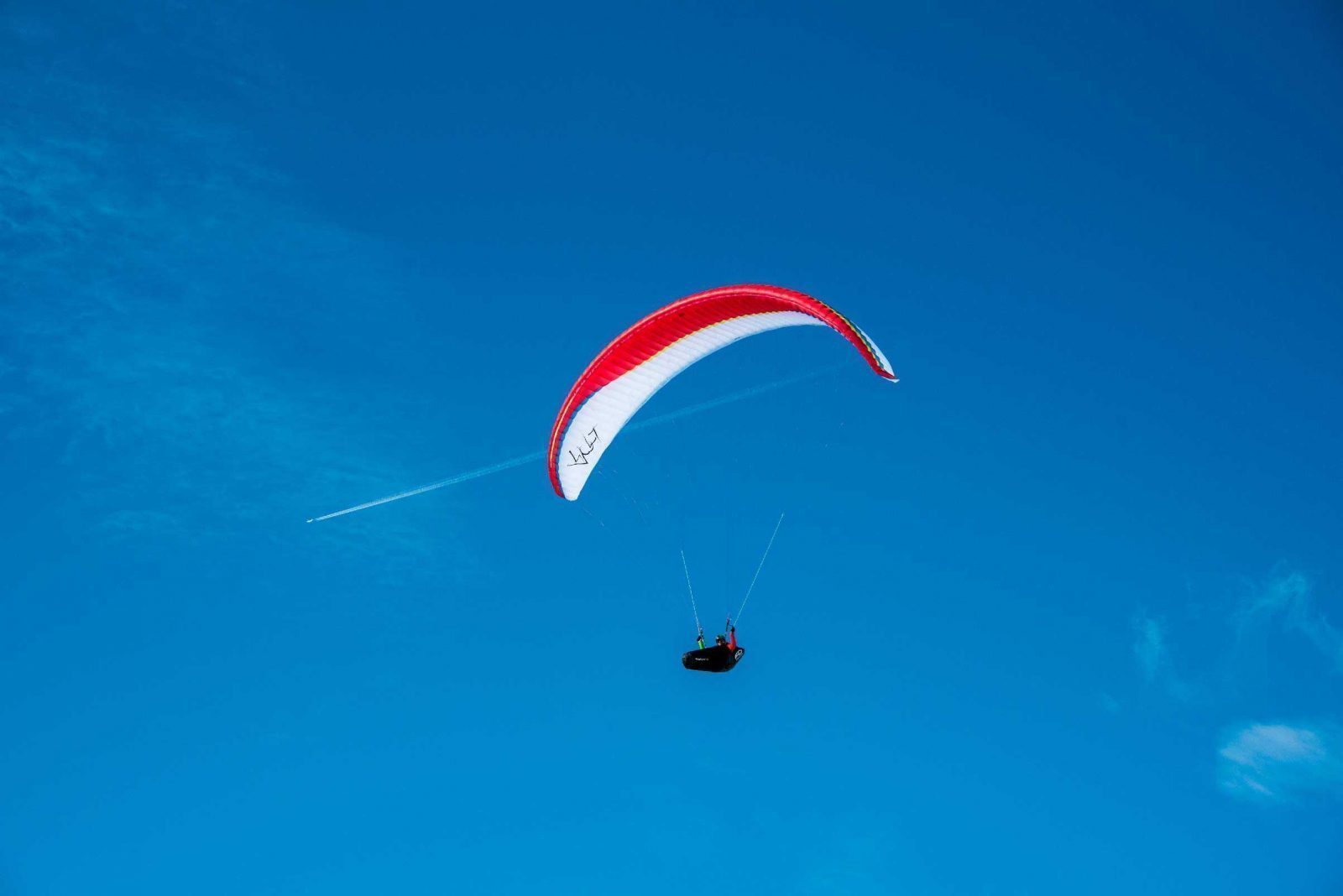 – Electrifying Performance – #speedmachine
The Volt 3, in its third evolution within the EN-C category, follows the virtues of its predecessors. Being a reliable glider for all conditions, now accompanied with even more performance, highest top speed, rock-solid stability and agile handling characteristics. So you could say: even sweeter than its predecessor!
Pilot Profile
The Volt 3 combines these new glider characteristics into an unbeatable package, making it ideal for far and fast cross country and competition flying. The lightweight construction opens up endless possibilities to achieve new adventures. Aside from showcasing increased performance, agile handling and high-stability as key characteristics that you'd expect from the top of the category, you'll find the new Volt 3 exhibiting the comfort and overall flying behaviour of that of a mid EN-C.
How does it fly?
The Volt 3 is rock-solid stable, which results in an effortless ability to achieve increased speed, both at trim and under acceleration, showcasing a maximum speed at the top of the category. The newly configured speed-system is light, progressive and more effective than ever before.
Handling has been improved with a greater level of responsiveness, and the glider reacts more directly to pilot input, providing a heightened feeling of control, whilst also demonstrating an overall more relaxed feeling, especially in challenging conditions.
Not surprisingly, we retained the outstanding climbing characteristics for which the VOLT2 was renowned. Glide performance increased exponentially due to a flatter polar curve, ensuring you fly further and faster in your cross-country and competition flights.
Construction
The Volt 3 is a completely new design construction. The only design similarity to the VOLT2 is the number of cells. The Volt 3 benefits from design evolution, performance gains and efficiencies derived from our HERO and Rise 3 gliders. As a result, you can expect the same or similar pilot feel under the wing when swapping within this new design range.
New Generation Airfoil: Design cues taken from the HERO provide excellent performance, stability, climbing in thermals, high top-end speed and overall comfortable flying characteristics.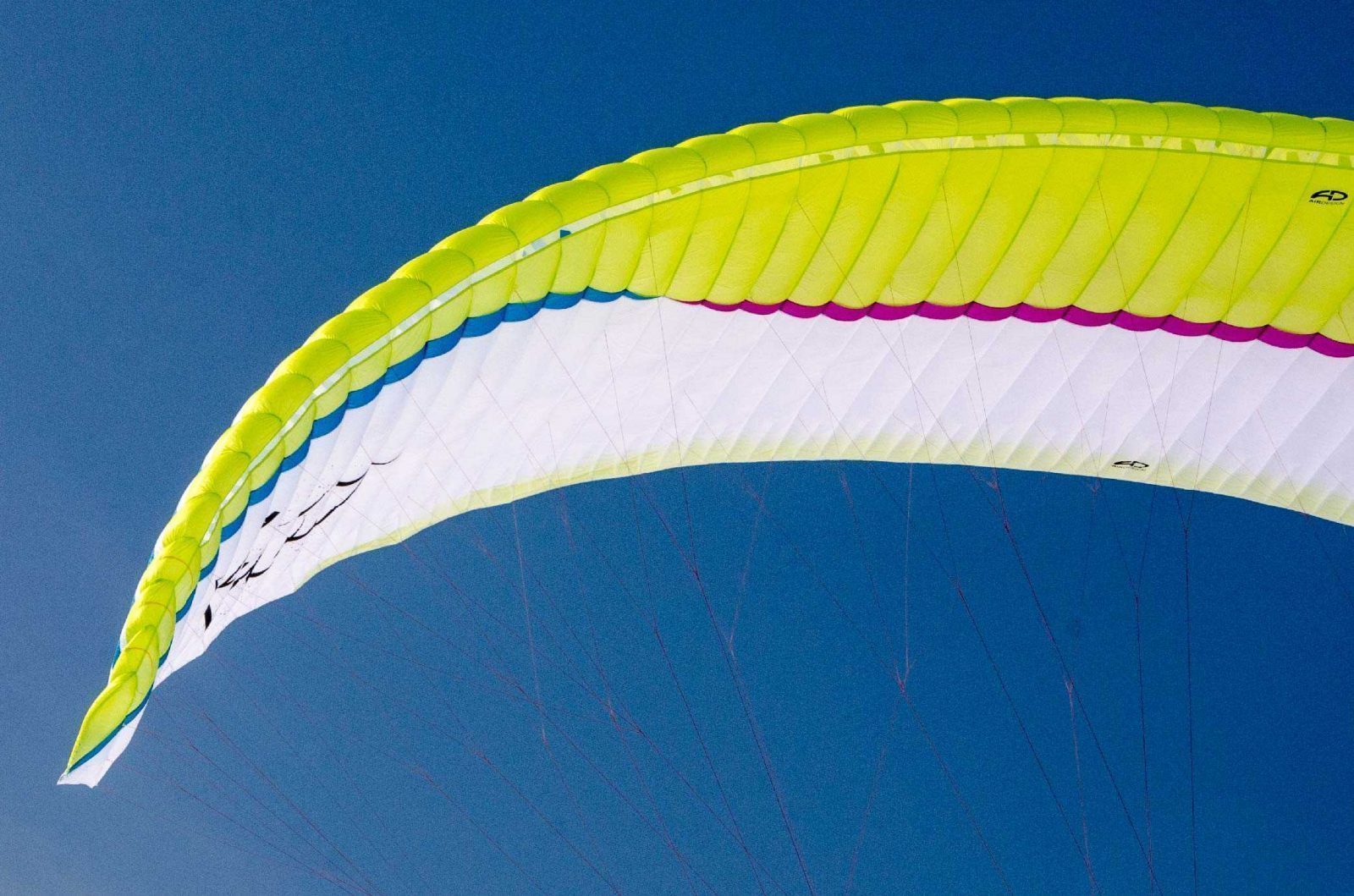 Winglet-Design: We've introduced a winglet profile shape to the tips – similar to modern airplanes. By applying this design feature, it enlarges the projected aspect ratio, improves performance and enhances directional stability.
Inner Construction: The internal construction has been newly concepted and optimized. This supports weight reduction and increases positive flying characteristics. It is widely known that internal design construction has a large part to play in the overall characteristics of the glider.
Glider Weight: By creating a lightweight construction, in combination with durable materials, we were able to create a lighter glider that offers excellent product longevity. This has allowed us to offer one Volt 3 variant in a weight that was previously only offered on the VOLT2 Superlight.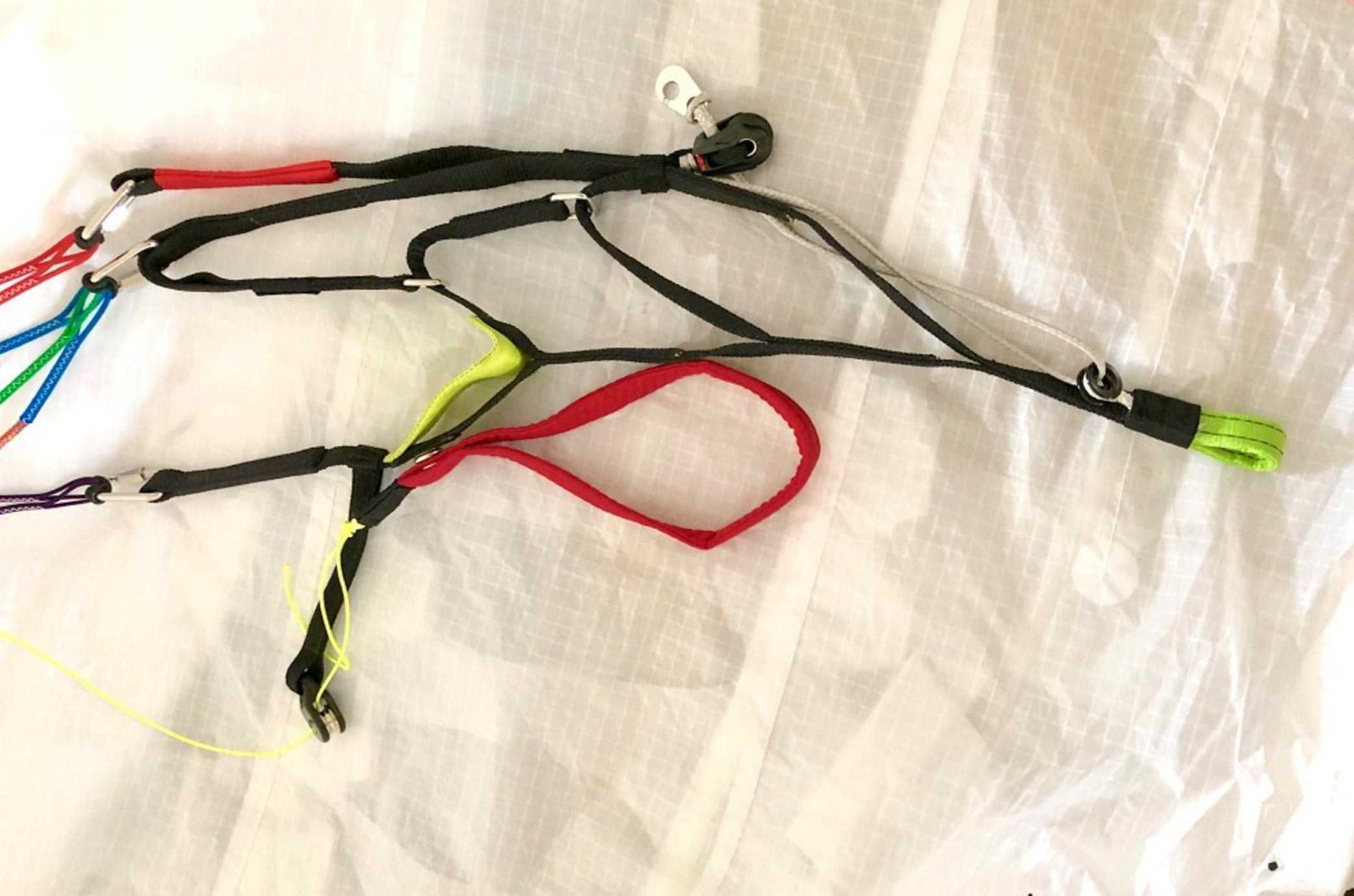 Functional Risers: Now featuring a redesigned riser-system and fully working C/B-riser control configuration. In general, 3-line gliders ultilise a C-control system which only incorporates influence on the C-level. On the Volt 3, we've redesigned the C-control system to also incorporate the B-level, providing the same efficiency effect that is achieved on 2-line gliders.
Optically
The new graphic logo symbolizes the power and energy derived from the Volt 3. The new slim design stripe on the lower sail supports the elegant shape of the glider, whilst visually enhancing the glider's aspect ratio. Three new fresh colour combinations connect you to a light and bright appearance of the new Volt 3.
Features
Lightweight construction with durable materials
Stabilo Winglets
Shark-Nose
Vortex Holes
3D-Cut
Mini-Ribs
Razor-Edge
Race Lines
Performance Risers
New C/B-Control System
50/50 Lightweight Concertina Bag
Technical Data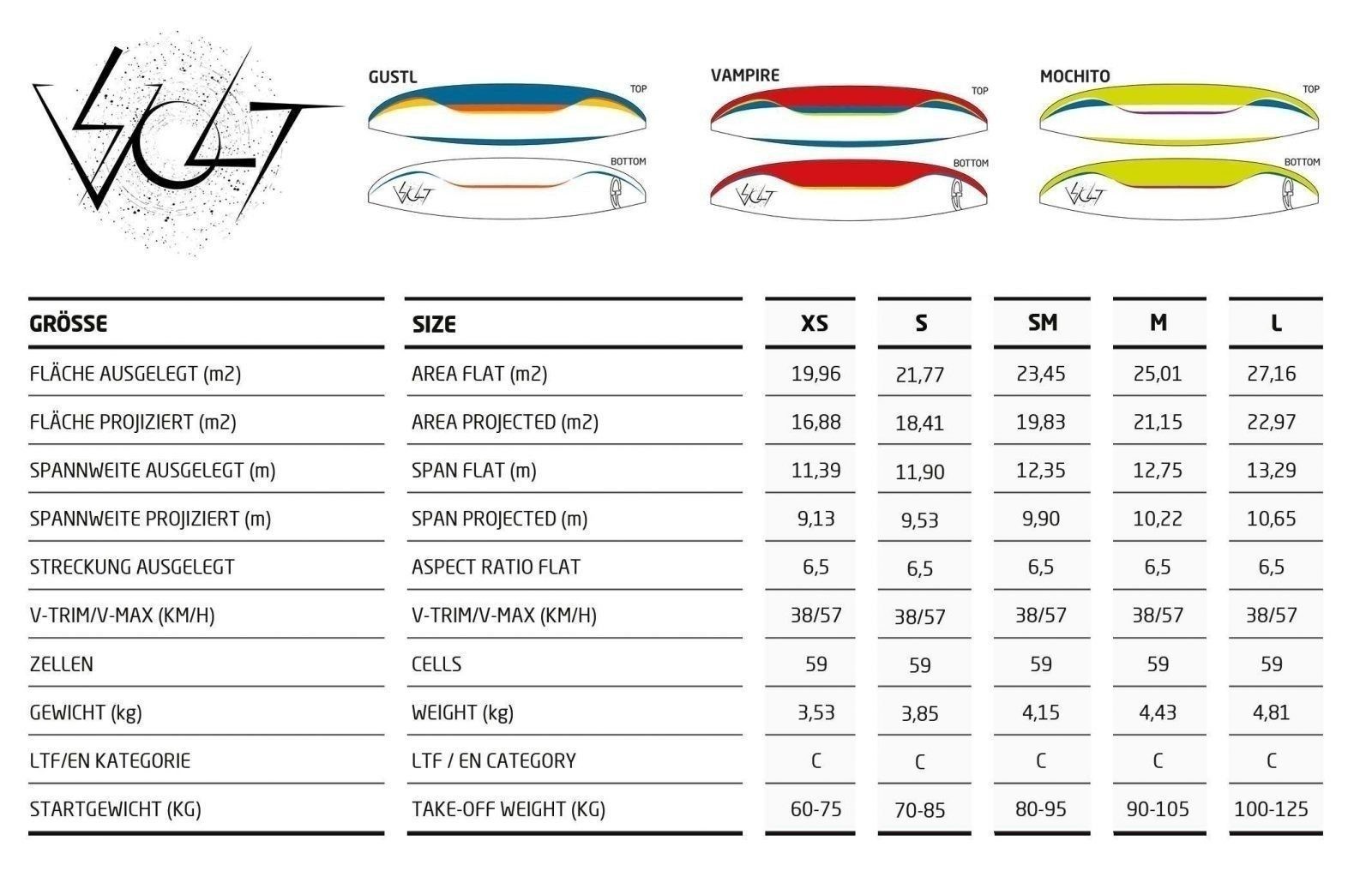 Sail:
• Top Sail: DOMINICO – DOKDO-20DMF(WR)
• Bottom Sail: Porcher Skytex 27 classic II
• Ribs: MJ32 HF
Lines:
• Top lines: Edelrid 8000/U-070, 090
• Middle lines: Edelrid 8000/U-130, 190
• Main lines: Edelrid 8000/U-190, 230, 280, 360
Riser: Liros 13mm Aramid/Polyester
Downloads
VOLT 3
Nachprüfanweisung – Service Instructions
What comes in the box?!
Glider
50/50 AirPack (Innerbag)
Packsack
Folder including manual (USB-stick)
Repair kit and AirDesign stickers
It's a blessing sometimes when i test fly new gliders that can surprise me positively…And the Volt 3 did in fact opened my eyes by it's incredible climbing abilities !
-Ziad Bassil
How to pack the 50/50 Airpack? Stephan has a small tutorial for you: