SuSi 4 – #Superlight4all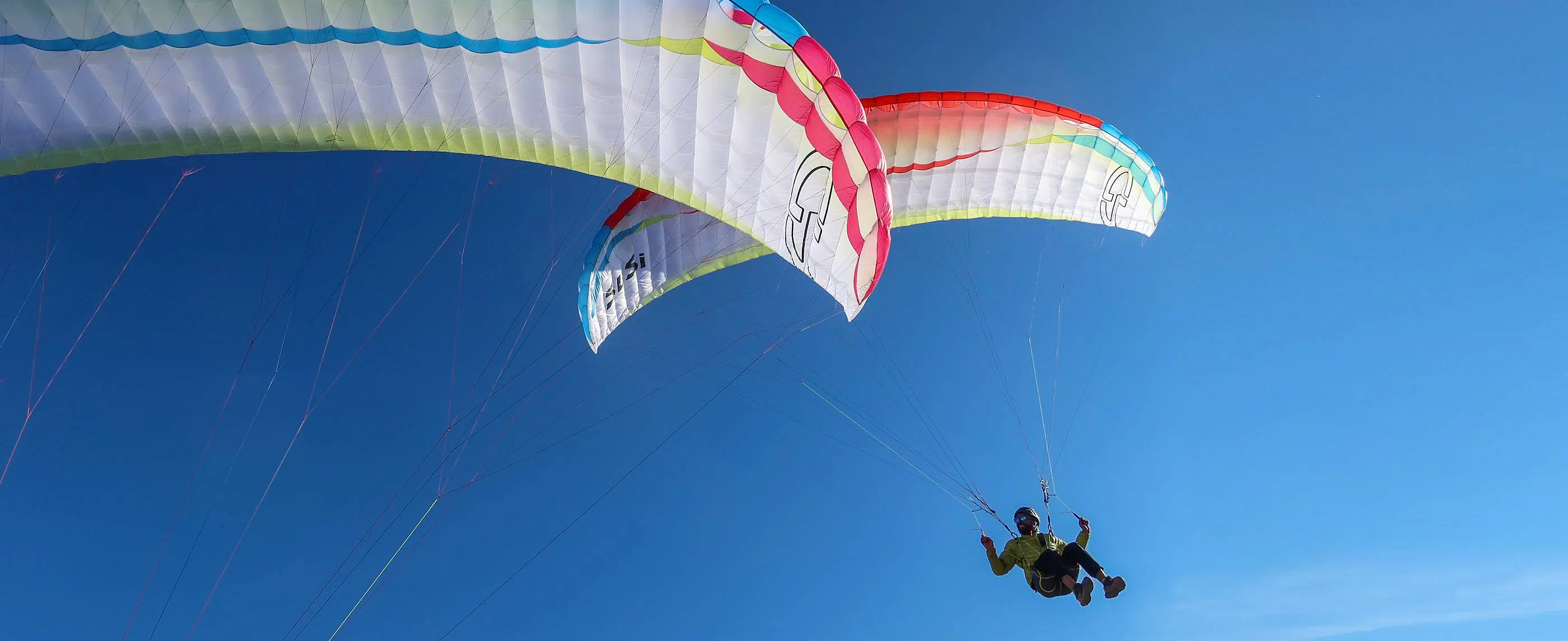 Again, the story repeats. The SUper SImple glider runs into its 4th generation. Development prolonged with tons of innovations like the BC-control and ratings in the EN-A and still offering its now infamous flying sensation.
I am stoked to have been able to redefine this glider and widen the usability of the wing again. I remember the first generation of the SuSi which had no certification (only load-tested). I built it only for myself because I wanted a wing for hike&fly which should be light and simple but offer an extremely high level of performance.
Today it still offers its typical flying sensations, it's more robust than ever, and pilots all around the world can rely on the SuSi as they have for so many years!
What's new?
Not that much of the spirit, but with regard to the overall construction details, a lot! Improving the SuSi recipe, the glider feels more balanced overall. The start behaviour is even improved (yes!). Roll is more controlled. At full bar acceleration, the canopy has showcases increased stability, even with the glider performing faster. It provides a fully working BC-riser control system with either the Light or Superlight risers – which by the way is a matter of weight or comfort which ones you use. In the standard loadings, we've still achieved an EN-A rating (on most sizes), so newcomers to the sport can confidently fly the SuSi as their first glider. Surprise, surprise!
Stephan Stielger
Designer
How small can we get?
Our SuSi 3 16 was the smallest EN B certified glider in the world, now the SuSi 4 14 definitely takes the lead (it's only 12.18m2 projected)! And the SuSi 4 18 is certified EN-A! AirDesign is definitely the specialist for small certified gliders. There is always a SuSi in your size, whether you want to fly fast and furious, or smooth and peaceful, whatever your weight is.
Construction and features
– Double coated Skytex, doubled seams and etching tape on edges, new nose guard patches: robustness and overall product longevity is the key.
– Unsheathed Aramid but color-coded lines! Solidity has never been so easy to untangle.
– Shark nose with unbendable Nitinol rods not only to save weight and increase robustness but also to help for a more compact folding in order to slip it more easily into a tiny rucksack.
– On the leading edge, ground attachment loops help to prevent the paraglider from slipping on a steep and/or slippery slope, or in snow.
– Seamless razor edge with mini ribs. All seams are internal for a cleaner surface.
– Choice of comfy 12mm Aramid or Superlight Dyneema weave riser sets.
– New BC riser control system for better control and stability at high speeds.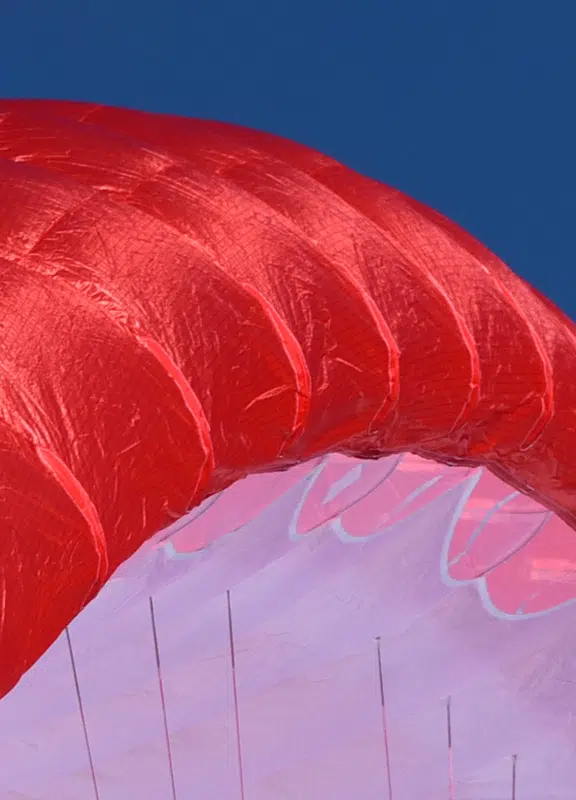 Technical Specifications & Colors
SuSi 4 is certified from A to D and therefore covers all kinds of needs, pilot skills, and practices. And this from very small surfaces already certified EN A (18m2 flat) or B (14, 16m2 flat). Just use our speed chat located further down to find the one just for you!  Dyneema: 14 – 16 m2 12mm – Aramid: 18 – 21 – 23 – 26m2 Gliders are delivered by default with mentioned risers. Alternative risers available upon request at order or as accessories.
Gliders are delivered by default with mentioned risers. Alternative risers are available upon request at order or as accessories.
The Speed Chart helps with selecting your glider size according to your pilot profile. Take Off Weight is considered as the flight mass (including pilot, glider, harness, and equipment)
Speed Chart
your SuSi 4 – #Superlight4all package
Delivery
Glider

AirPack 50/50

Goodies

Repair Materials and AirDesign Stickers
Downloads