SOAR – The Rising Superlight!
All the performance of the RISE4 in a lighter, lower-packing volume alternative. Think of it as a RISE4 after a cycle of intermittent fasting!
Soar. Break your own rules.
Describing the Soar …
… in one word?
Agile!
… in one image?
A bivouac at sunset with lots of opportunities for the next day!
… in one dream?
An insane biv-flying adventure from Patagonia to Alaska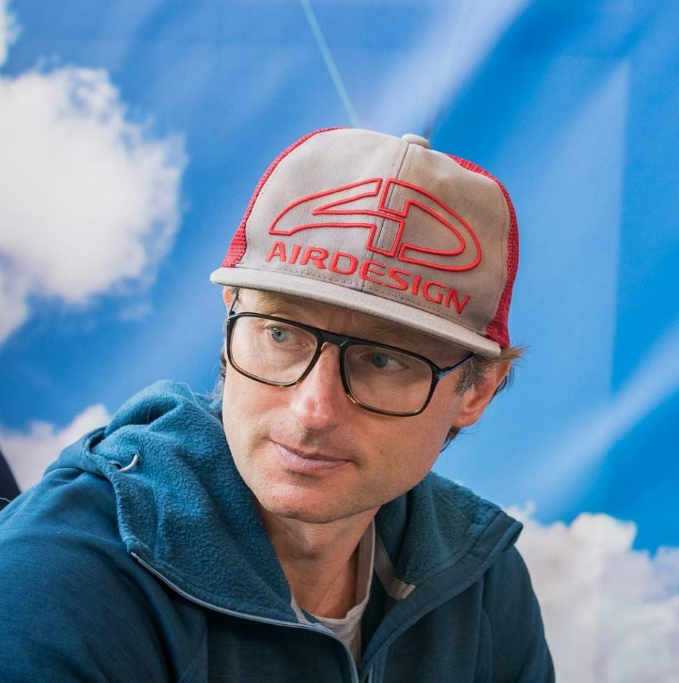 "For every AD wing, we use a claim and a hashtag. For the Soar,  we chose Rising Superlight and the #cloudhopper. The Soar is the light version from the Rise4. The latter is already not heavy at all, but we thought let's see how light we can make it…! Well, we managed to get an even lighter glider that still offers excellent longevity".
Stephan Stiegler – Designer
Construction & Features
We used our experience in building light gliders -such as the HERO- to create the Soar, the light version of the Rise4. The cloth on top, bottom, and rib sections are all made in double-coated Porcher Skytex27 (classic II).
The lines are unsheathed (Aramid, Edelrid 8000U), and risers are made with a 3,7mm Edelrid Dyneema rope product named 'Taurus'.
Nitinol rods have been used in the leading edge for additional weight saving and best robustness, allowing super compact folding and optimized sail tension.
This Superlight mix of material offers maximum lightness, durability, and function.

Technical Specifications
The Soar is simply for every pilot who wants a very light high-performance EN-B wing, especially for mountaineers and travelers seeking great handling and glide performance and compact packing. With the Soar you get a really comfortable wing, light as a feather.

Size
XXS
XS
S
M
L
Area flat (m2)
18,77
21,34
23,83
25,91
28,08
Area projected (m2)
15,97
18,16
20,27
22,04
23,89
Span flat (m)
10,54
11,24
11,88
12,39
12,89
Span projected (m)
8,47
9,03
9,54
9,95
10,35
Aspect ratio flat
5,92
Aspect ration projected
4,49
Cells
53
Weight
2.83kg
3.11kg
3.47
3.69
3.95
V-TRIM/V-MAX (km/h)
38/55
38/55
38/55
38/55
38/55
LTF/EN Category
B
B
B
B
B
Start weight (kg)
50-65-72
60-78
72-92
85-105
100-125
* 50-65kg is the standard payload, 65-72kg is an increased payload (both areas EN-B)

Sail:
• Top Sail: Porcher Skytex 27 classic II
• Bottom Sail: Porcher Skytex 27 classic II
• Ribs: Porcher Skytex 27 hard
Lines:
• Top lines: Edelrid 8000/U-070, 090
• Middle lines: Edelrid 8000/U-130, 190
• Main lines: Edelrid 8000/U-190, 230, 280
Riser: EDELRID Taurus – ~3,7mm Dyneema Rope
Maillons: 4.3mm JOO-TECH/Korea
Technical Feature Overview
Superlight
Winglets
Vortex Holes
S-Nose
Nitinol Rods
Flex-Rods
3d-Cut
Mini Ribs
Razor Edge T/E
Unsheathed Lines
Superlight Dyneema Risers
BS Pulley Connector
B/C Control
Delivery – your SOAR – #cloudhopper package
Glider
Kit with Manual (USB stick)
Repair Materials and AirDesign Stickers