Le Slip 2, wear it before flight!
Pre-order now and receive free registered express delivery. First orders arrive mid-December. Order now to secure yours in the first drop!
This harness can be supplied in two configurations:
Raw: Harness and AD Connect Soft Links
Full: Harness, Airbag, AD Connect Soft Links, and AD Ultralight Speed System
The original Le Slip was the first harness developed by AirDesign and our motto was #neverchangeyourSlip. Well, only fools and dead men don't change their minds.
The true story of the original Le Slip
"What did I say that was so funny?" My girlfriend couldn't stop laughing. She asked me with her beautiful French accent: "Do you know what Slip means in French?" "Nope" I said. "Well it's a type of underwear my dear so when you said that you would never change your Slip… you basically said you would never change your underwear!" I could see her smile growing again.
"Hey I'm not talking about some nondescript underwear here, I'm talking about the Slip, or should I say le Slip, a must-have to feel naked in the air and on earth". We had just reached our improvised takeoff and I offered her to try it. She looked at the minuscule harness and put it on. Once ready to leave the ground, she looked at me suddenly less fierce, and asked: "Olala this is so light, looks like fine lingerie!". A few minutes later we landed next to the car, she was grinning and said: "oh Hell yeah I would never change that Slip!"
If you've previously purchased the Raw configuration and looking to accessorize after purchase, here is the Airbag, the Lightweight Speed System, the Supair Free Spee Speed System, and the AirDesign SuSi Front Trimmer Set
Designer's words
Le Slip was originally created for every pilot who wants to lighten his/her backpack with the same spirit that we put in our wings: light, secure, and fun. Built-in durable materials, it makes you feel at ease for hours of flying and ground handling. Our lightweight harness comes out of the washing machine in a new version!
What's new?
More sizes for more pilots (Kid and L are added), lower chest strap for easier take-off, more comfort with more leg support: we want the majority of pilots to feel comfortable whatever their morphology or practice. Le Slip 2 also presents simplified connection points and introduces new user-friendly softlinks named AD Connects. A brand-new accessory clip-on system allows a better coupling with accessories such as the Airbag. Our harness is now certified up to 120kg. You've never felt so good in your Le Slip.
Harness weight
without connectors
Harness weight
with connectors
Pilot
size (cm)

Color
Harness
Certification
Le Slip 2 Kid
140 g
185 g (Edelrid Ease)
120 – 145
Fun
NfL 2-565-20 /
EN 1651 – 120kg
Le Slip 2 S
220 g
245 g (AD Connect)
150 – 170
Flame
NfL 2-565-20 /
EN 1651 – 120kg
Le Slip 2 M
245 g
270 g (AD Connect)
165 – 185
Azur
NfL 2-565-20 /
EN 1651 – 120kg
Le Slip 2 L
275 g
300 g (AD Connect)
180 – 200
Lime
NfL 2-565-20 /
EN 1651 – 120kg
Le Slip-fit-concept: 3D shaping that must be as comfy as your own underwear
Light and robust materials
Two position back seat adjustment
Easy and safe clip-in system. Can be put on like underwear, or opening it if used with skis, crabs…
Easy stand-sit movement thanks to the structure given by Nitinol rods
Integrated inside-out folding mesh: you'll never lose it and it can carry stuff in flight
Clever accessory connection system, and clever accessories
In sizes S, M and L, Le Slip 2 comes with AD connects, only 12g each. Le Slip 2 Kid is delivered with Ease Superlight Carabiners.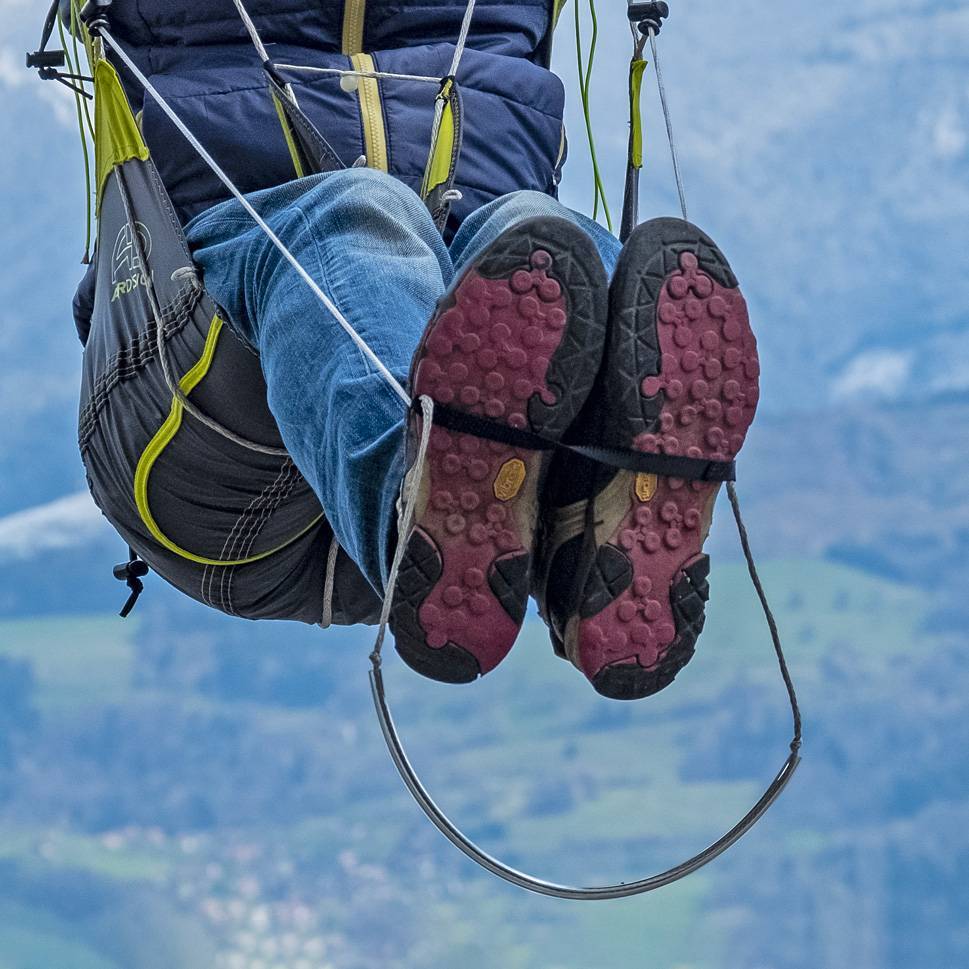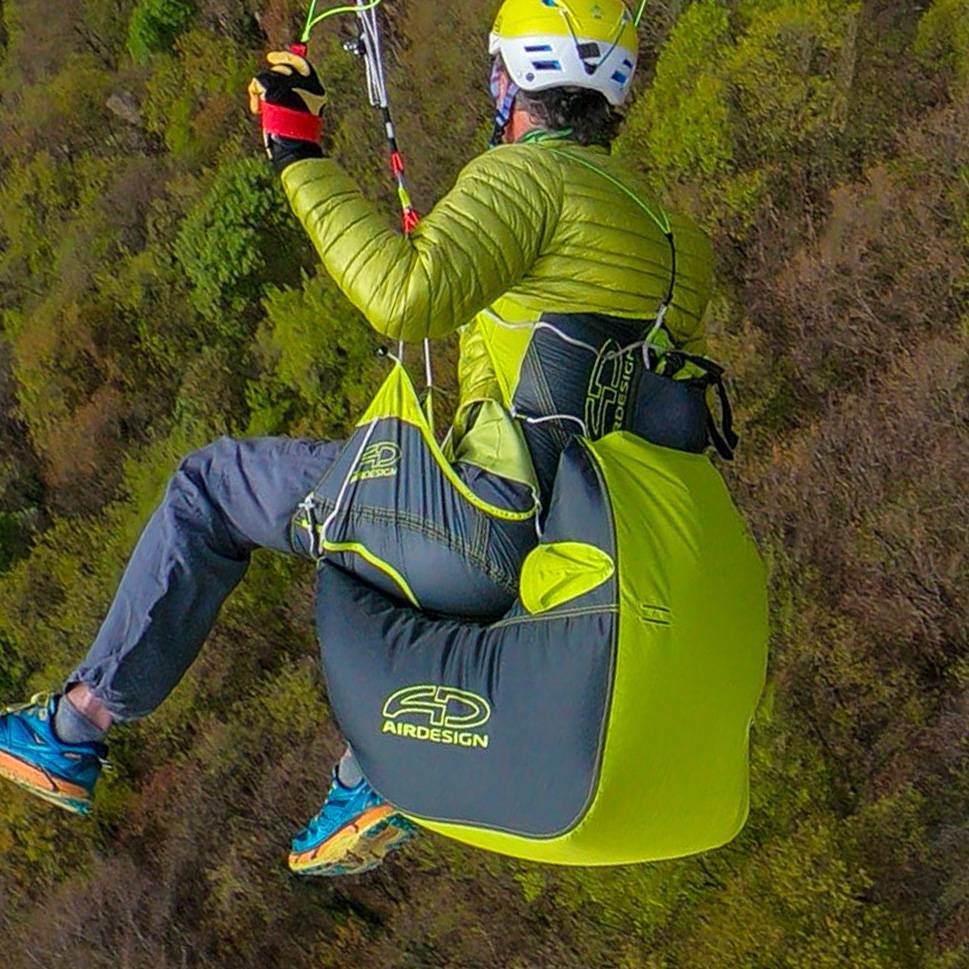 Harness weight
without connectors
Harness weight
with connectors
Pilot
size (cm)

Color
Harness
Certification
Le Slip 2 kid
140 g
185 g (Edelrid Ease)
120 – 145
Fun
NfL 2-565-20 /
EN 1651 – 120kg
Le Slip 2 S
220 g
245 g (AD Connect)
150 – 170
Flame
NfL 2-565-20 /
EN 1651 – 120kg
Le Slip 2 M
245 g
270 g (AD Connect)
165 – 185
Azur
NfL 2-565-20 /
EN 1651 – 120kg
Le Slip 2 L
275 g
300 g (AD Connect)
180 – 200
Lime
NfL 2-565-20 /
EN 1651 – 120kg
Le Slip-fit-concept: 3D shaping that must be as comfy as your own underwear
Light and robust materials
Two position back seat adjustment
Easy and safe clip-in system. Can be put on like underwear, or opening it if used with skis, crabs…
Easy stand-sit movement thanks to the structure given by Nitinol rods
Integrated inside-out folding mesh: you'll never lose it and it can carry stuff in flight
Clever accessory connection system, and clever accessories